25 Years Experience in the Refurbishment field
Our friendly and experienced staff are ready to help you every step of the way through your refurbishment project.
From initial requirements gathering, scoping and feasibility testing through to sourcing products and installation, our team will refit and refurb based on your specifications giving help and advice in area that's required.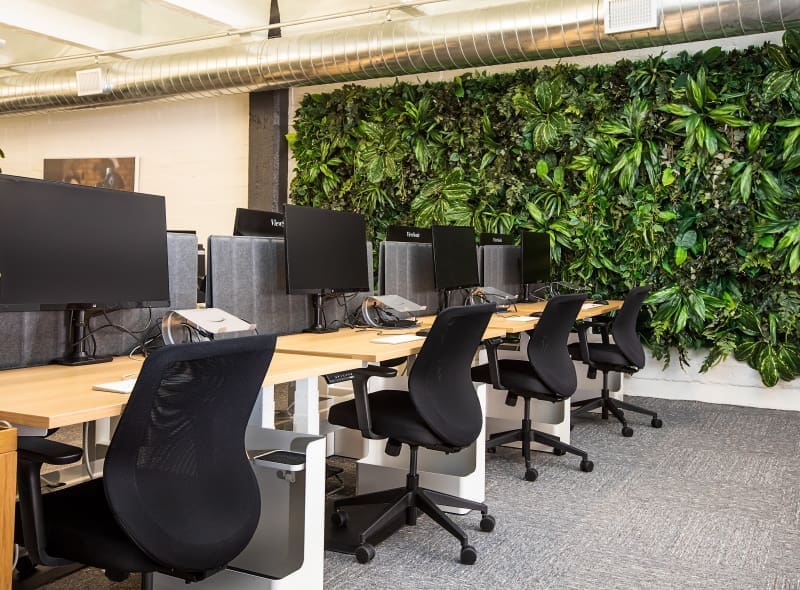 WHY SHOULD YOU CHOOSE WAVE OFFICE FOR YOUR REFURBISHMENT PROJECT?
WE PRIDE OURSELVES ON OUR STRENGTHS AND VALUES WHICH WE CARRY WITH US ACROSS ALL PROJECTS
We will manage the job from start to finish taking care of issues such as:
Liaising with client and landlord
Health and Safety (CDM Regulations) and Risk Assessments/Method
Statements to ensure safe work practices
Appropriate signage for Health and Safety
Ensure all sub-contractors complete an in-house induction to your site in line with Health and Safety protocol
Provide a schedule of works to keep you informed of all facets of the programme
Ensure works are covered by indemnity and liability insurance
Ensure the project is delivered within the time and budget – keeping you informed of any changes
We are competitively priced across all of our disciplines
We listen to and implement client requirements
Any advice that we give is always given in the client's best interests
Our ability to source goods and provide services to our client's means we can stay within their budget
We are used to working in busy environments and can successfully complete projects in manned areas with minimal disruption – we also work outside of the client's normal working or opening hours to further minimise disruption and complete the project in a timely manner
We are a One-Stop-Shop from refurbishment through to furnishing your workplace.
GET A FREE DESIGN QUOTATION